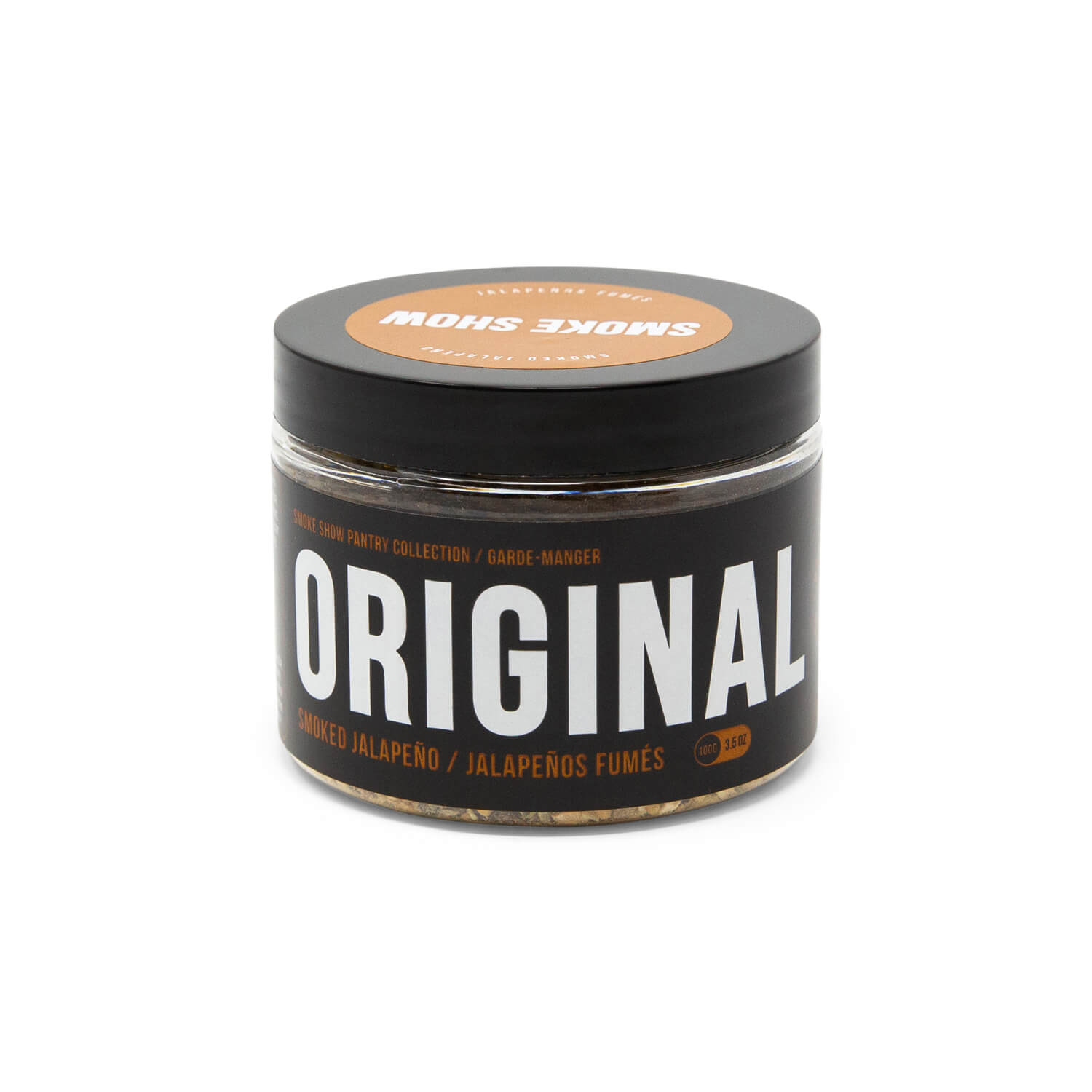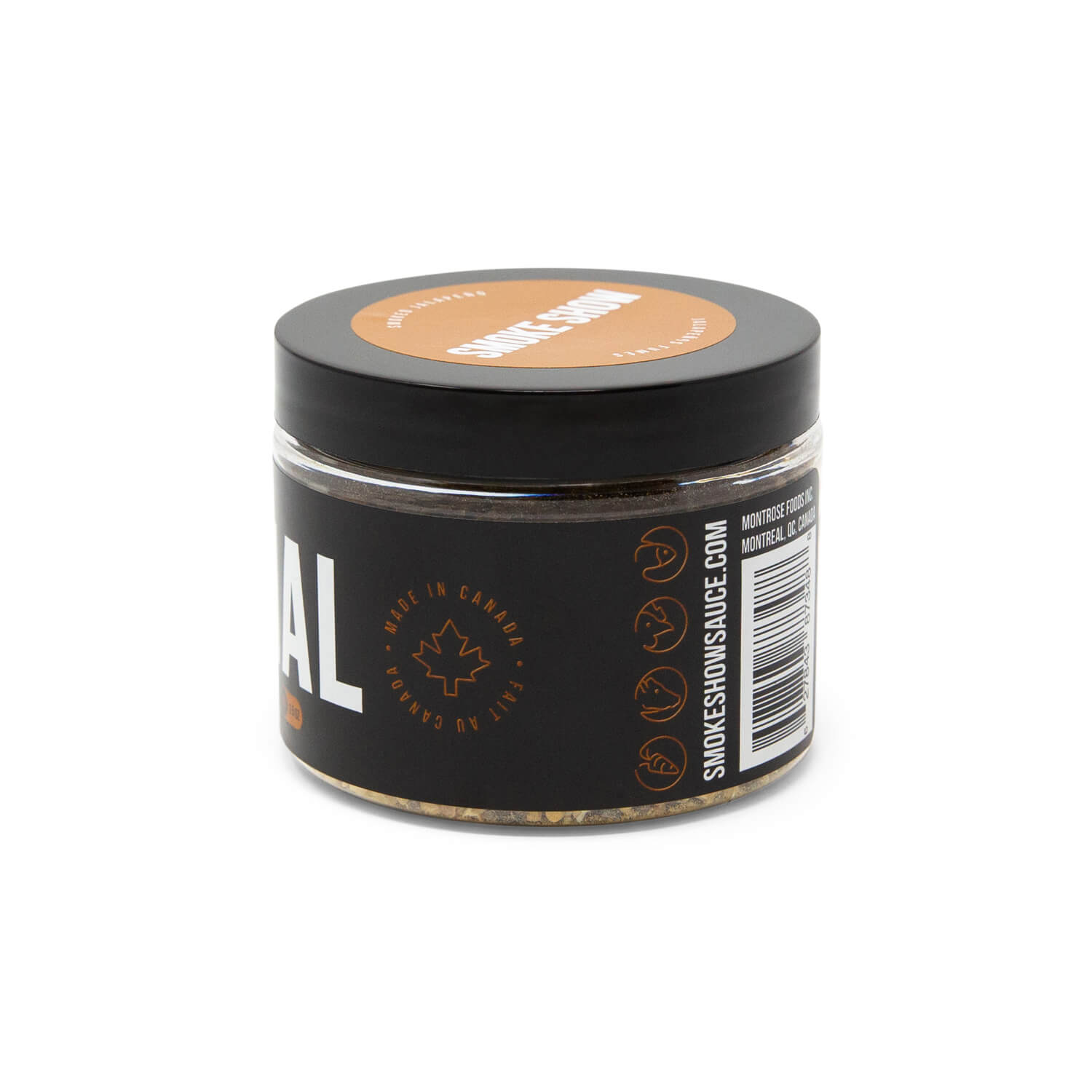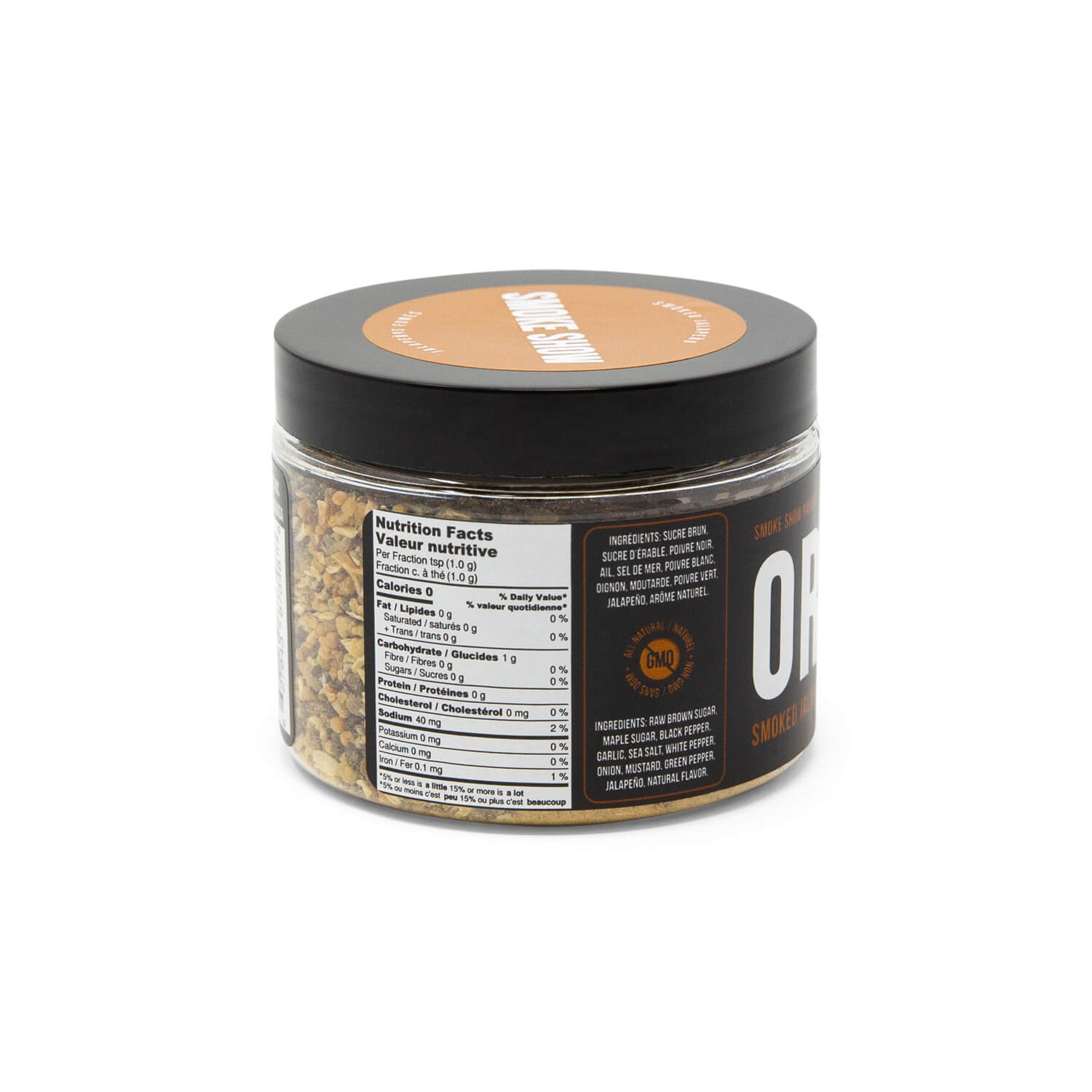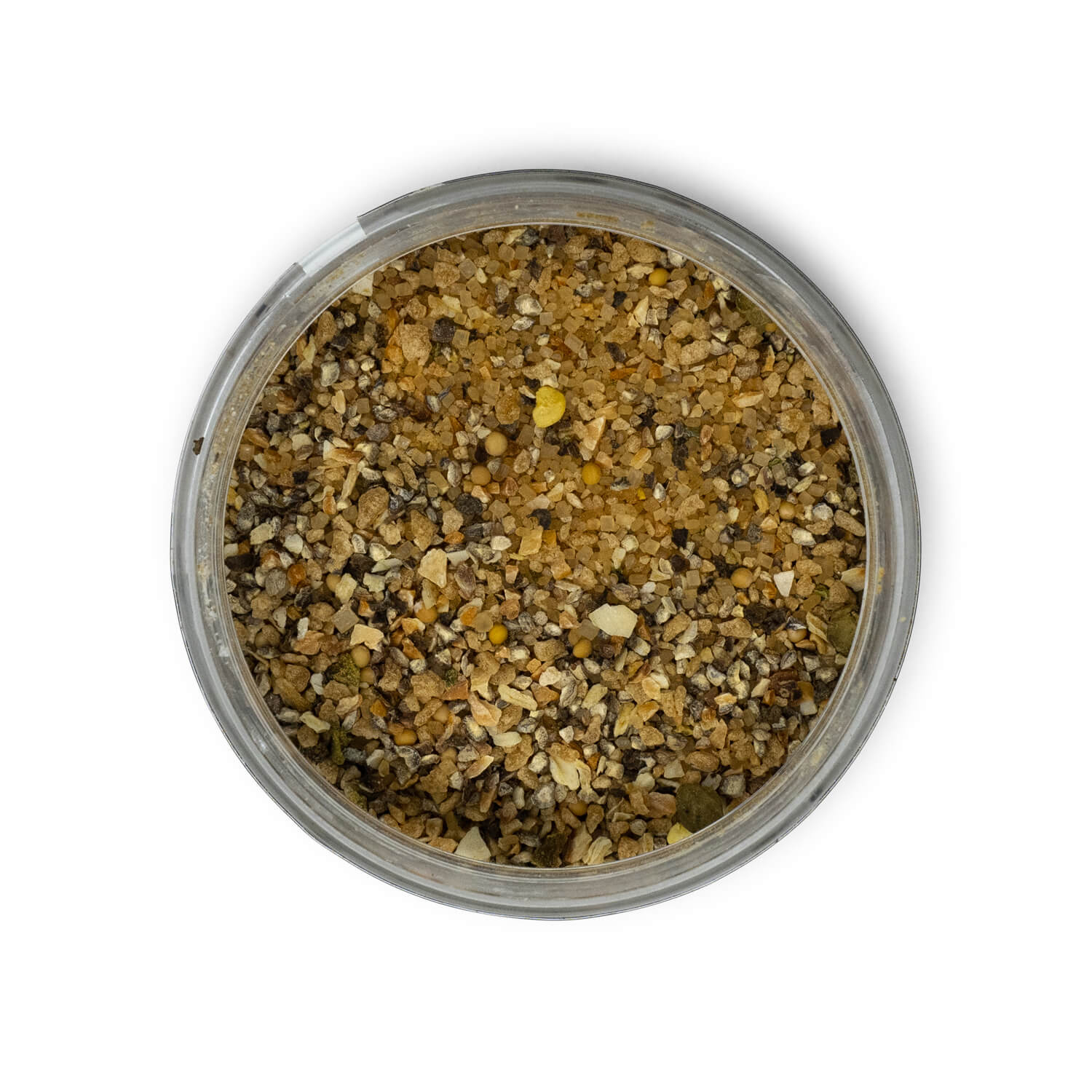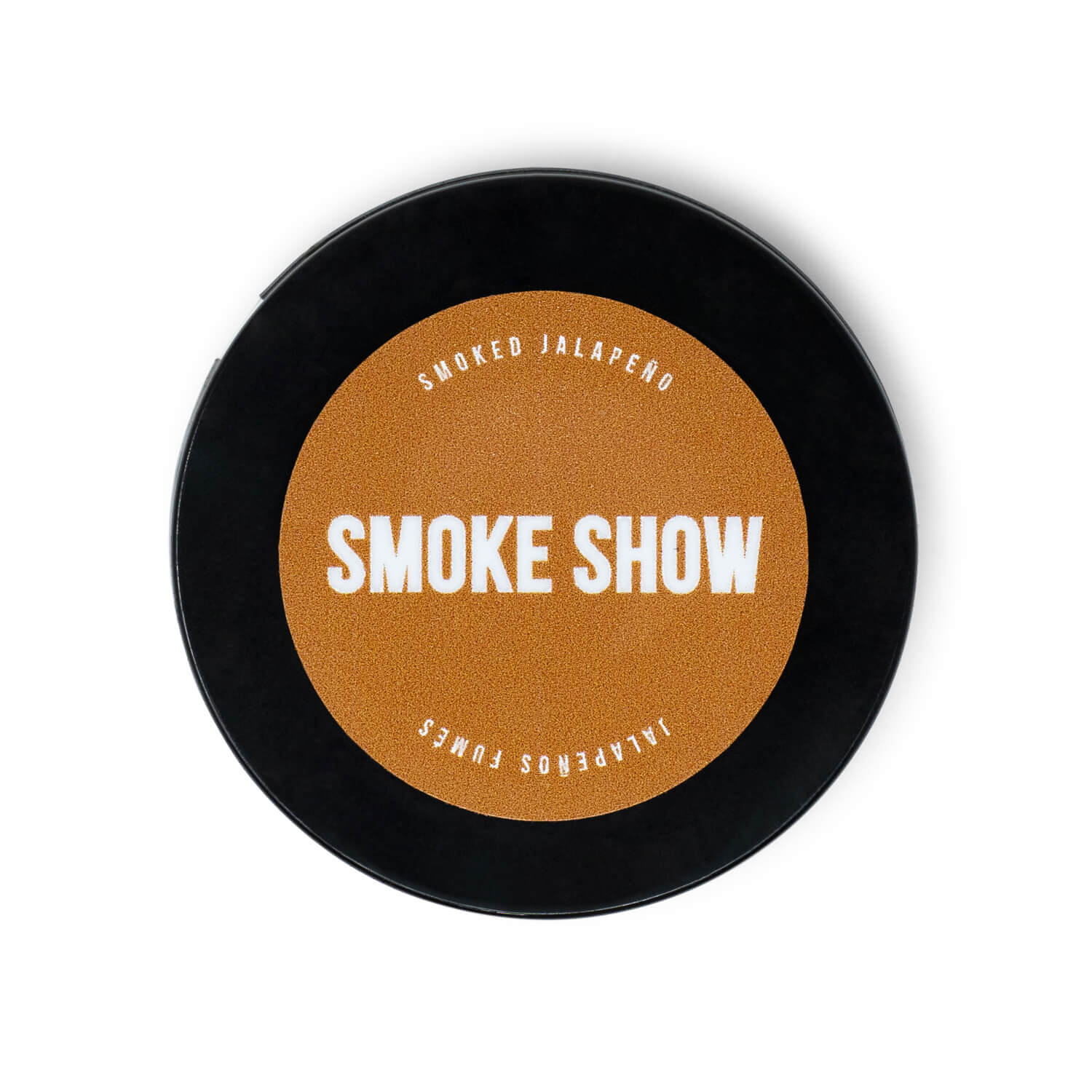 Smoke Show Jalapeño Spice Blend
All Natural, Vegan & Gluten-Free
Our gourmet spice blend is made with dehydrated jalapeños, maple sugar, roasted and garlic and smoked salt. Yes, it's incredibly delicious. Perfect for a steak but we highly recommend it on roasted vegetables and any fish. 
Check out our Recipes page for some quick and easy recipe inspiration.
RAW BROWN SUGAR, MAPLE SUGAR, BLACK PEPPER, GARLIC, SEA SALT, WHITE PEPPER, ONION, MUSTARD, GREEN PEPPER, JALAPEÑO, NATURAL FLAVOUR.
FAQs
All Smoke Show sauces are shelf stable, but do but require refrigeration after opening.
All Smoke Show sauces have a one year shelf life after opening. All Smoke Show spices and rubs have a two year shelf life after opening.
Yes! All Smoke Show bottles and packaging is fully recyclable.
Absolutely! We'd love to help you put together a special gift for your collegues, family, and anyone else. Email us at info@montrosefoods.com for more information.
Still waiting for my order.
Really good I put a bit in pratically all my plates
Smoke Show Jalapeño Spice Blend
Flavour = Amazing. Shipping = Disappointed
My husband and I live and die for this spice blend! However, the 2-day 15$ shipping took 10 days to arrive. I know that probably isn't Smoke Show's fault but it was disappointing. Happy to have our spice blend now though!
Great Spice
I really like the flavour of this spice. I use it on pan fried fish and it is excellent.