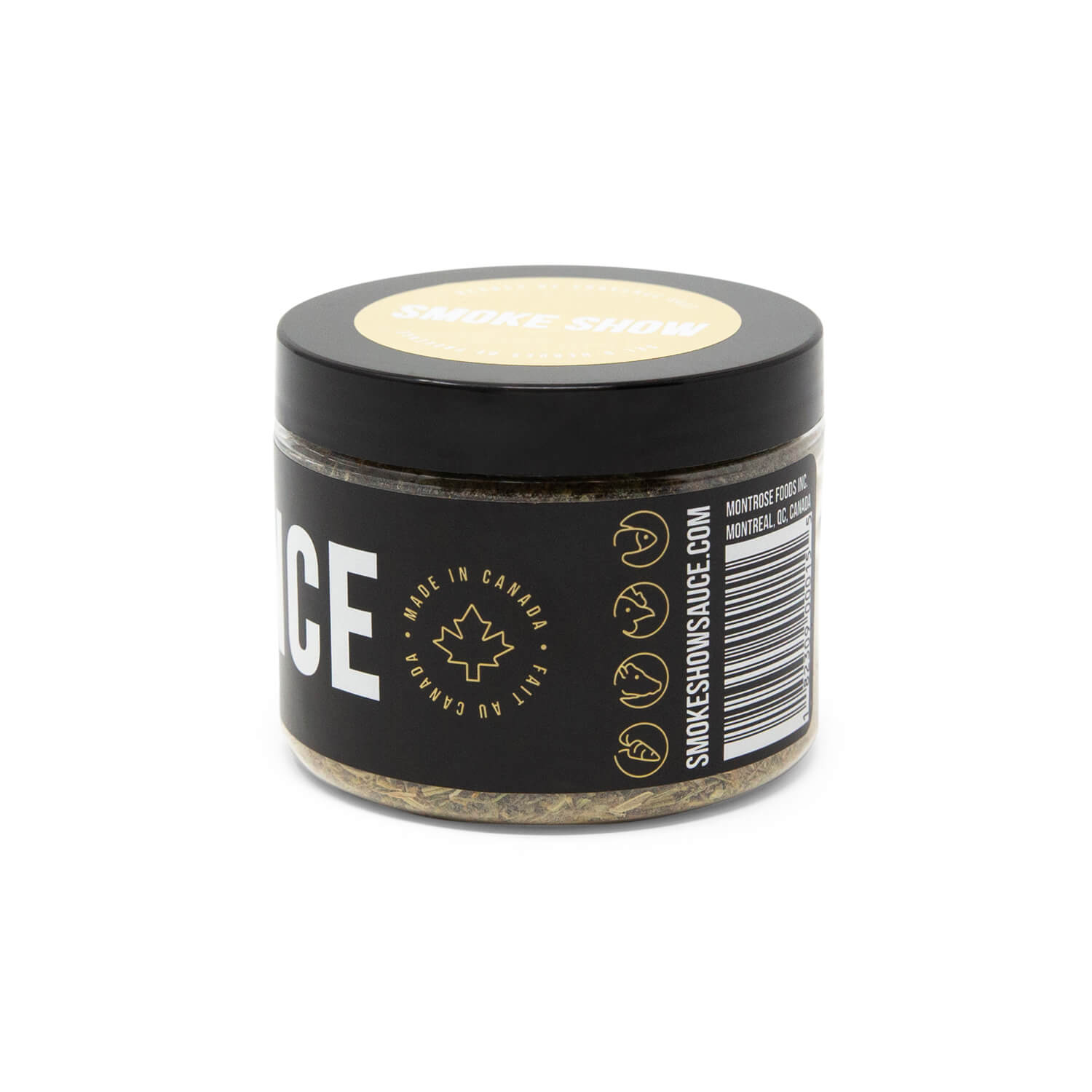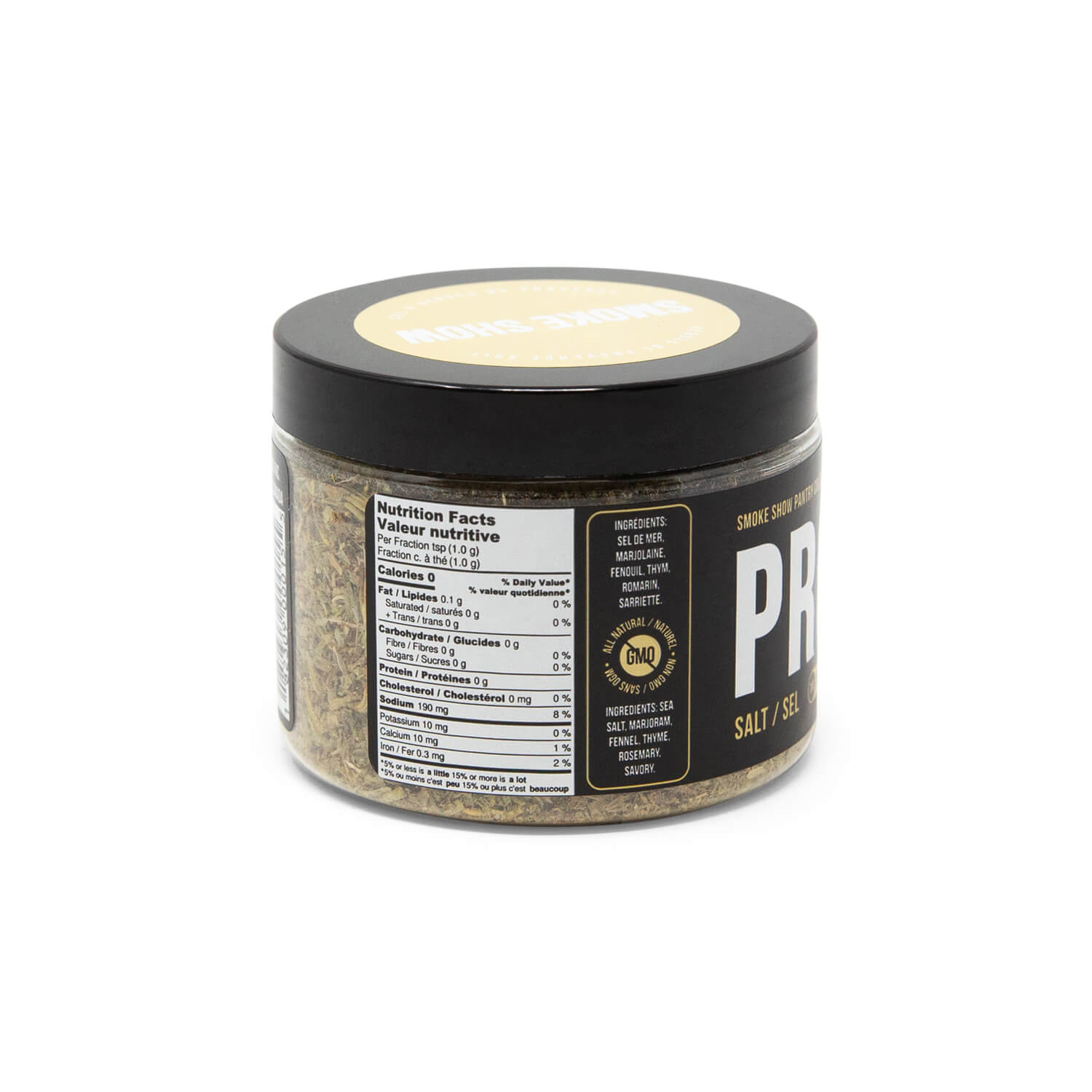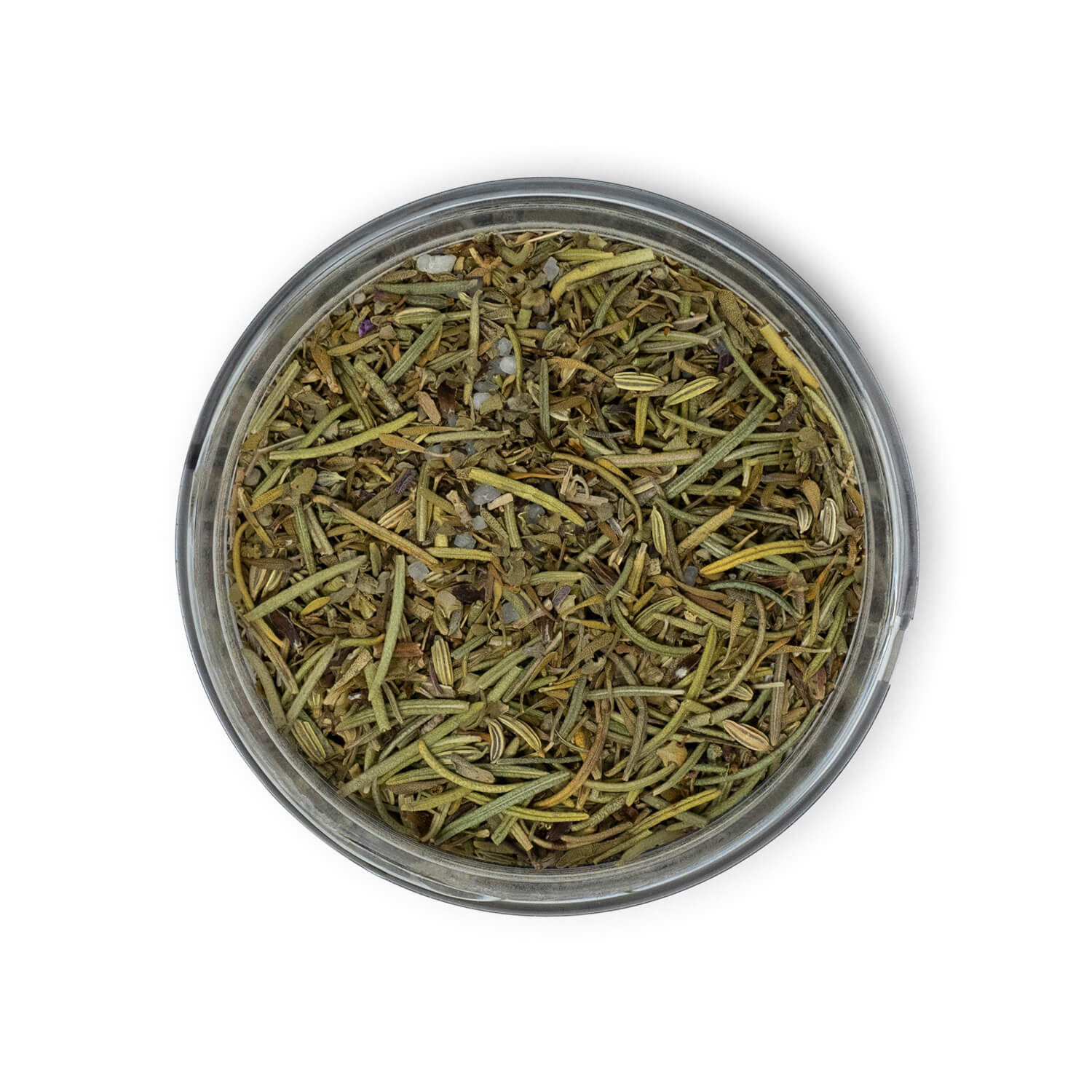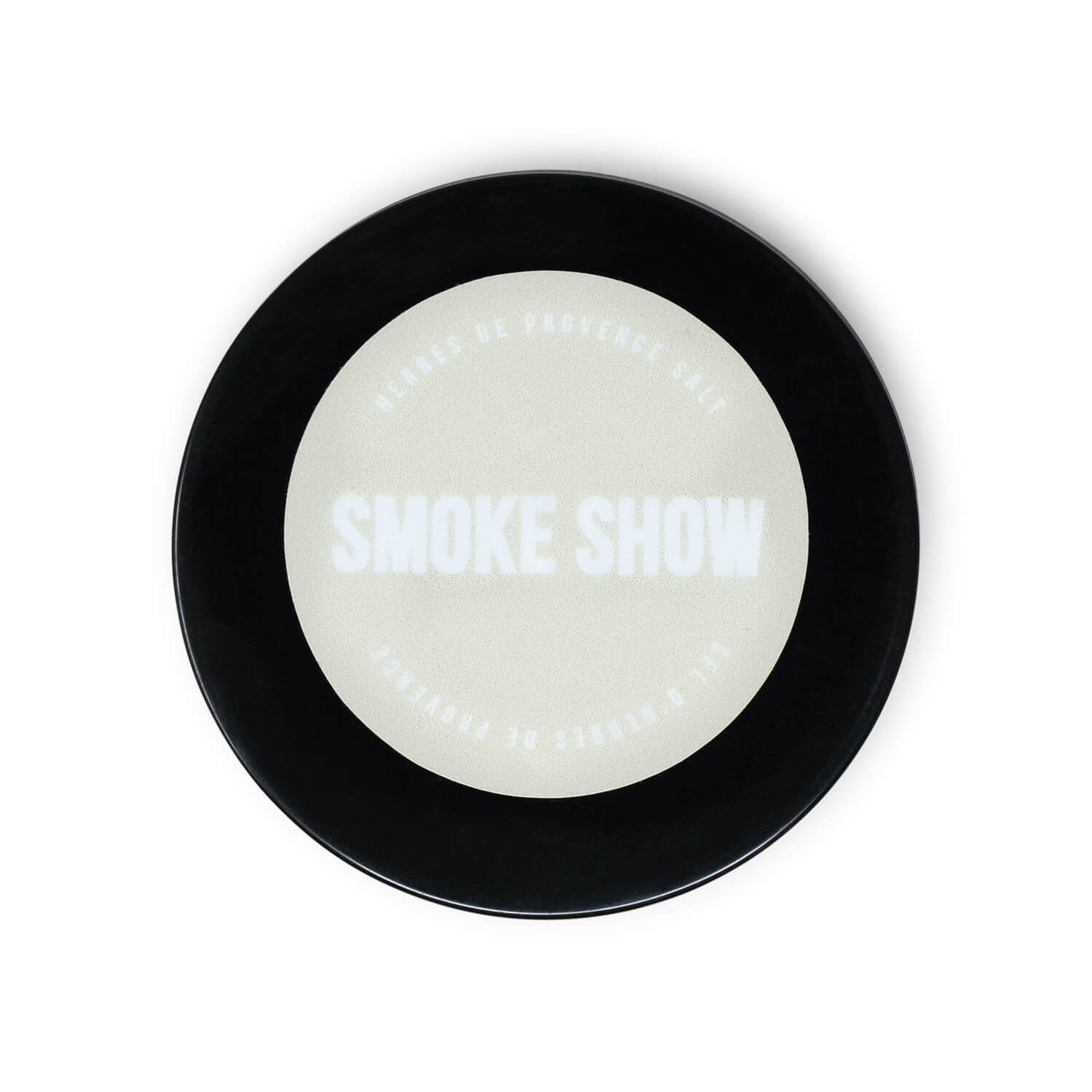 Smoke Show Herbes de Provence
All Natural, Vegan & Gluten-Free
A traditional blend of marjoram, fennel, thyme, rosemary, savoury and sea salt, this Herbes de Provence seasoning will brighten up all your dishes. Add this herb to chicken, fish, roasted vegetables, potatoes and vinaigrettes to bump up the flavour and add some savouriness to your cooking.
Check out some quick and easy recipe ideas on our recipes page. 
Thym, sésames rôties, sumac, épices, sel, blé rôti.
FAQs
All Smoke Show sauces are shelf stable, but do but require refrigeration after opening.
All Smoke Show sauces have a one year shelf life after opening. All Smoke Show spices and rubs have a two year shelf life after opening.
Yes! All Smoke Show bottles and packaging is fully recyclable.
Absolutely! We'd love to help you put together a special gift for your collegues, family, and anyone else. Email us at info@montrosefoods.com for more information.