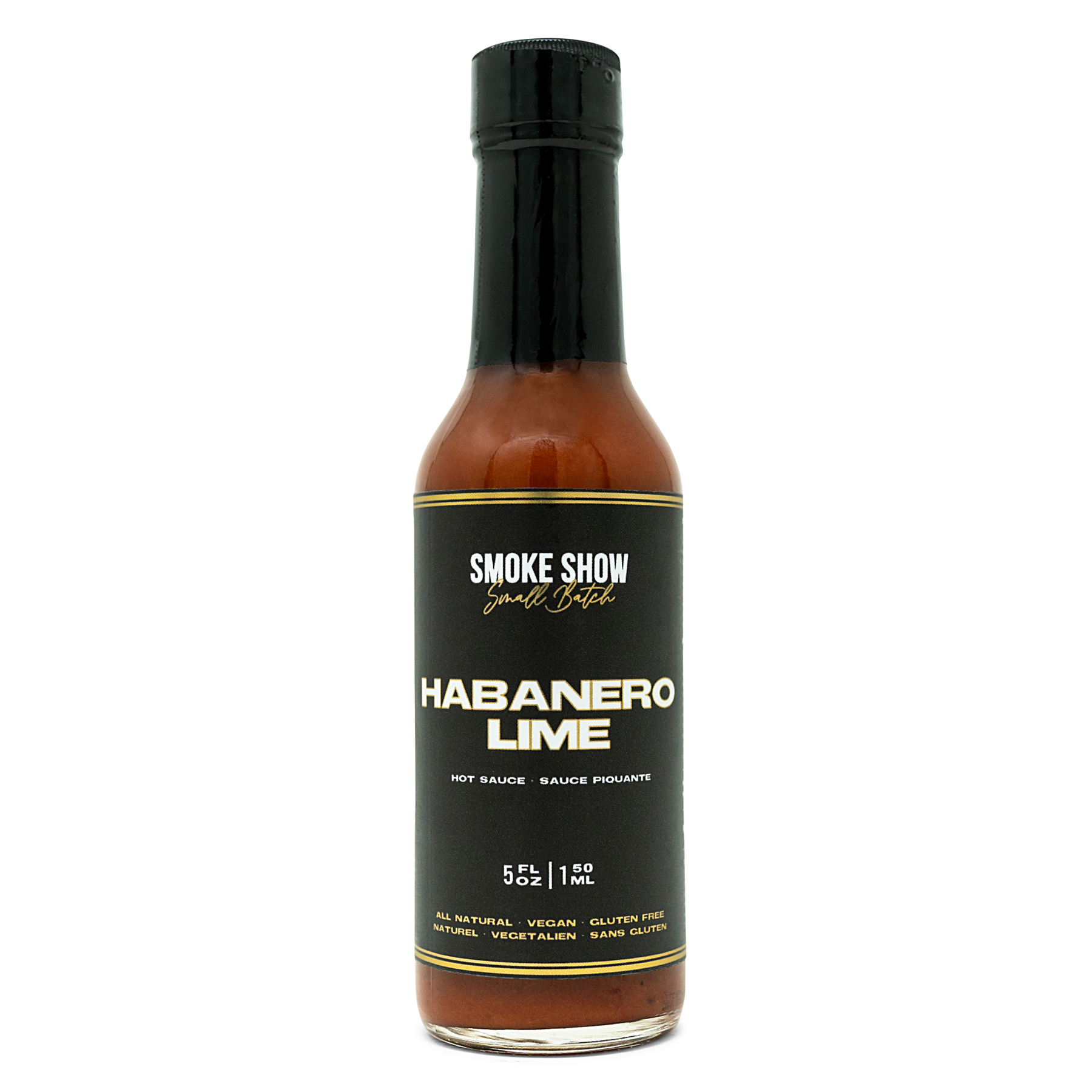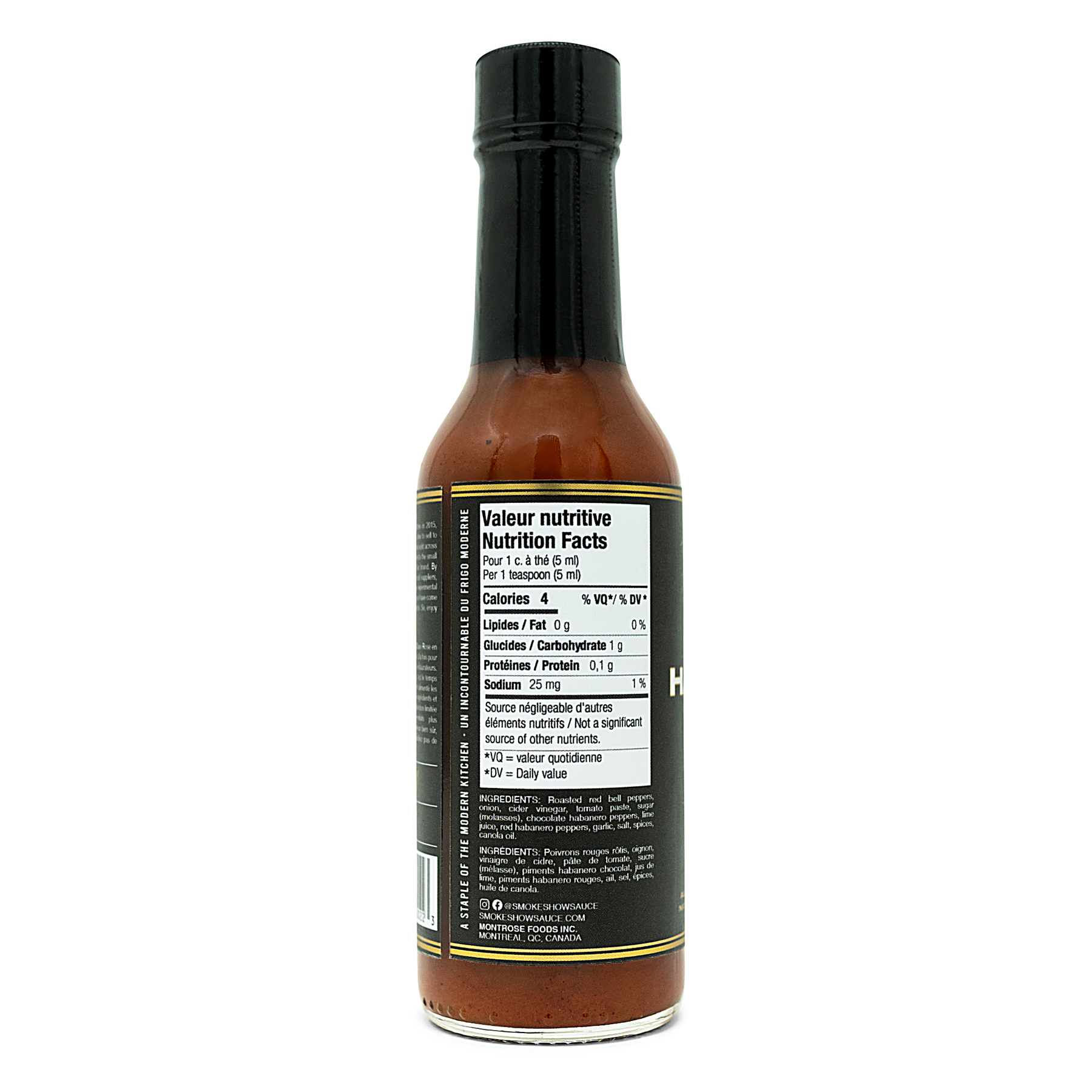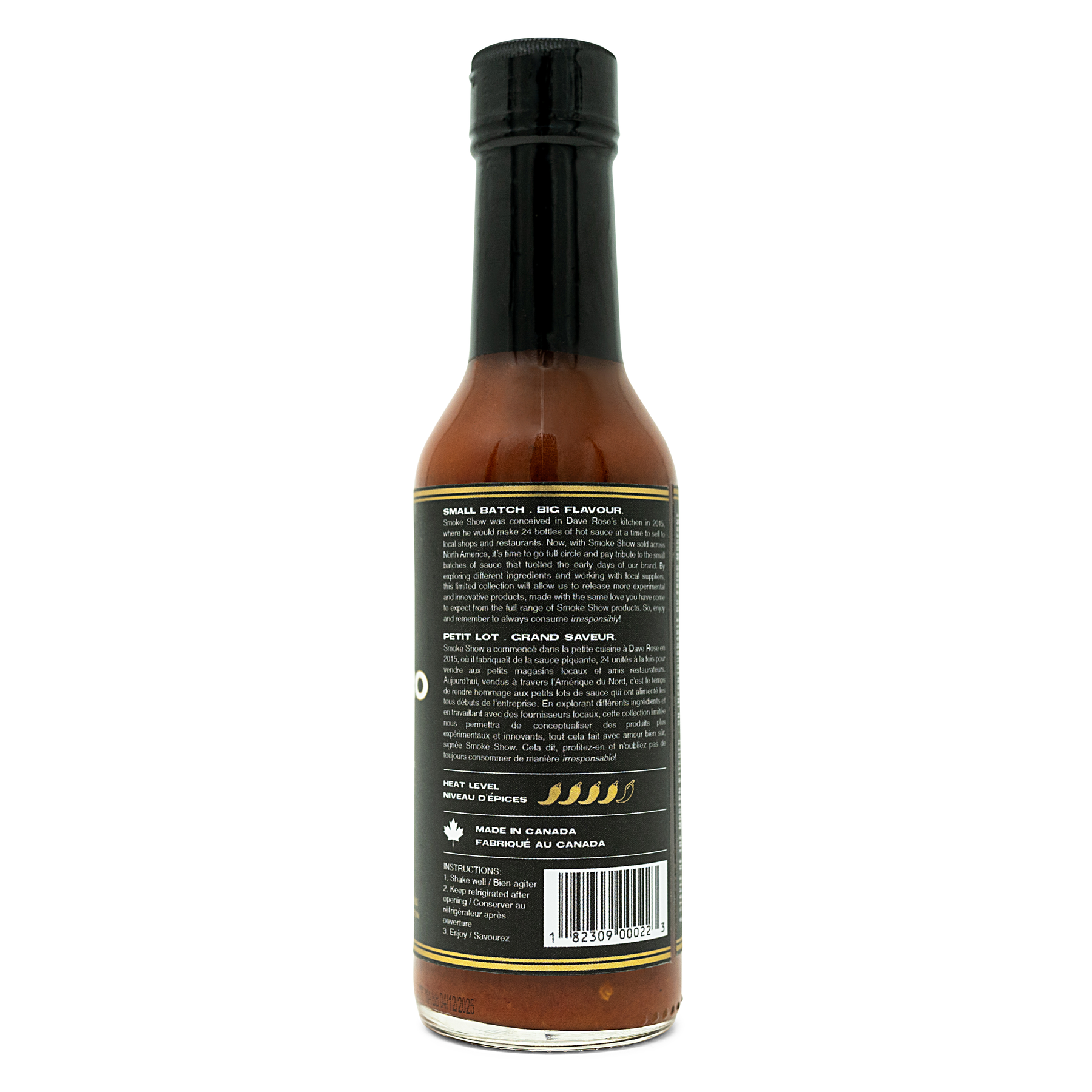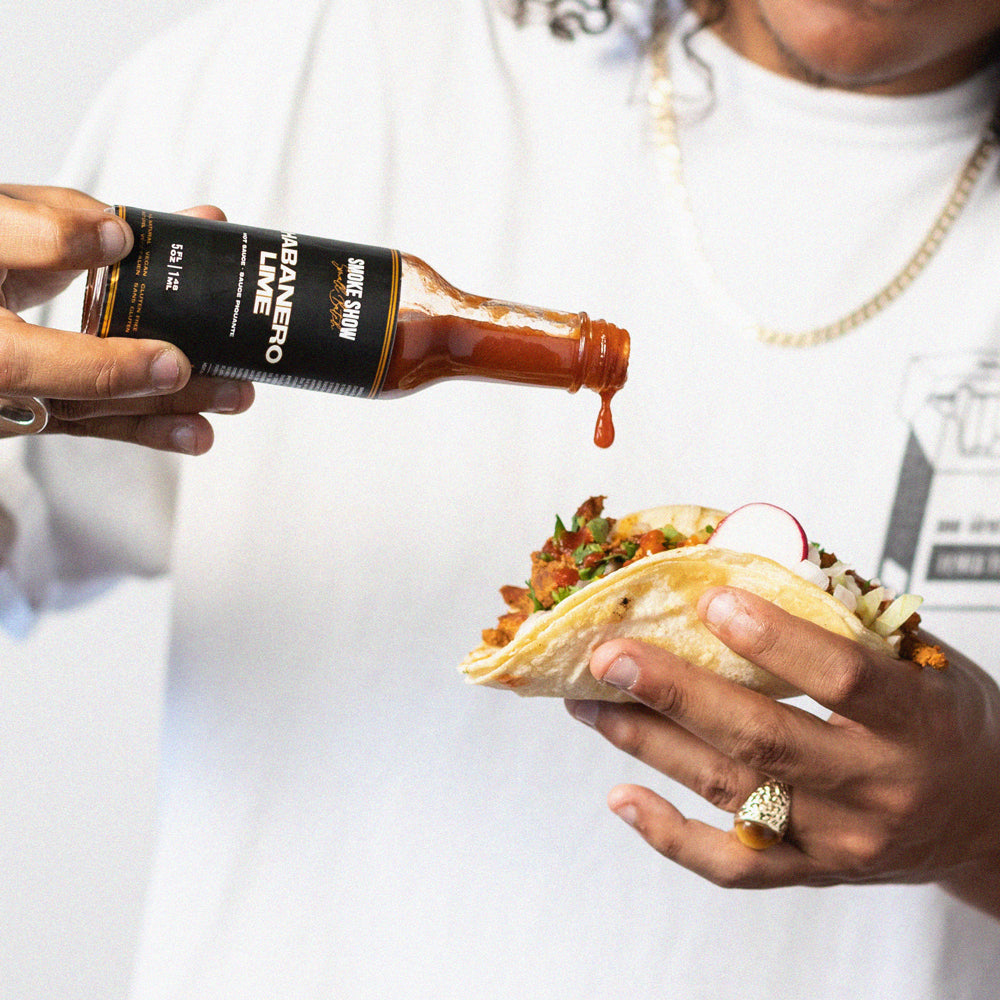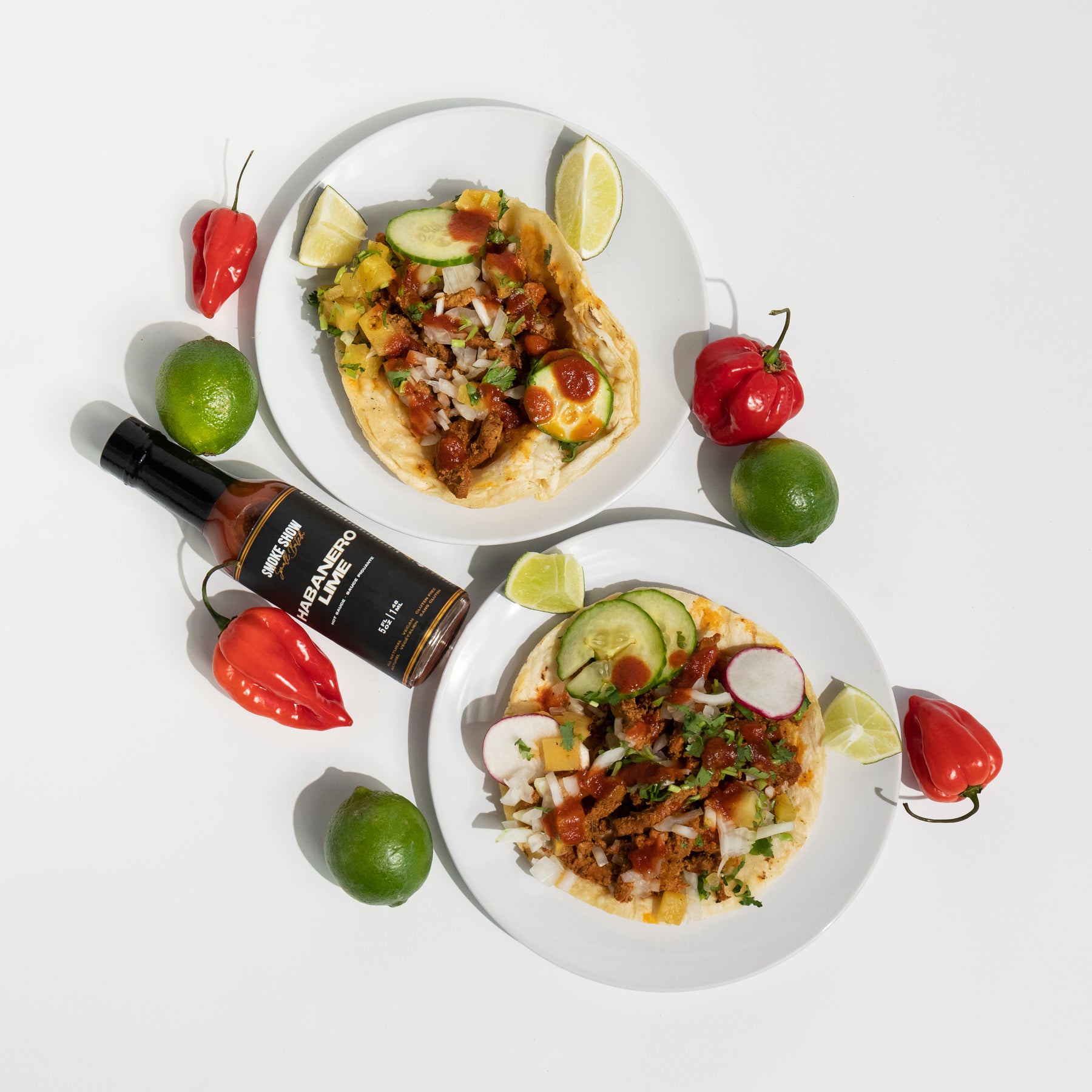 Smoke Show Habanero Lime Hot Sauce
All Natural, Vegan and Gluten Free
This sauce was created for everyone who told us "WE WANT SOMETHING HOTTER!". Paying tribute to the small batches of sauce that fuelled the early days of our brand, this is the first of the limited edition Smoke Show Small Batch flavours to be released. With a Habanero pepper base, this all-purpose versatile hot sauce packs a punch compared to our smoked jalapeño line up. The chocolate habanero chili has a fruity sweetness behind its intense heat, and combined with the brightness from the fresh lime juice and sweetness of roasted bell peppers—this hot sauce is wickedly delicious and highly addictive.
TRY IT ON: eggs, chicken, pizza, tacos, and anything else you can think of. 
Roasted red bell peppers, Onion, Cider vinegar, Tomato paste, Sugar (molasses), Chocolate Habanero peppers, Lime juice, Red Habanero peppers, Garlic, Salt, Spices, Canola oil.
FAQs
All Smoke Show sauces are shelf stable, but do but require refrigeration after opening.
All Smoke Show sauces have a one year shelf life after opening. All Smoke Show spices and rubs have a two year shelf life after opening.
Yes! All Smoke Show bottles and packaging is fully recyclable.
Absolutely! We'd love to help you put together a special gift for your collegues, family, and anyone else. Email us at info@montrosefoods.com for more information.
So addicting!!
I agree with the other reviews this Smoke Show sauce is a home run! It's so much spicier than the original and has so much flavour and i wish you could taste it through your computer. can't wait to try more fromthis new line.
Habanero Hot Sauce
This new Smoke Show sauce is brilliant! If you're looking for a little extra kick over the Jalapeno sauce (which is excellent) you won't be disappointed. Bravo, another home run!
So flavourful for something so spicy
This sauce is awesome! It has an incredible amount of flavour for a spicy hot sauce. I can't stop putting it on everything, highly recommend it to spice up your food.