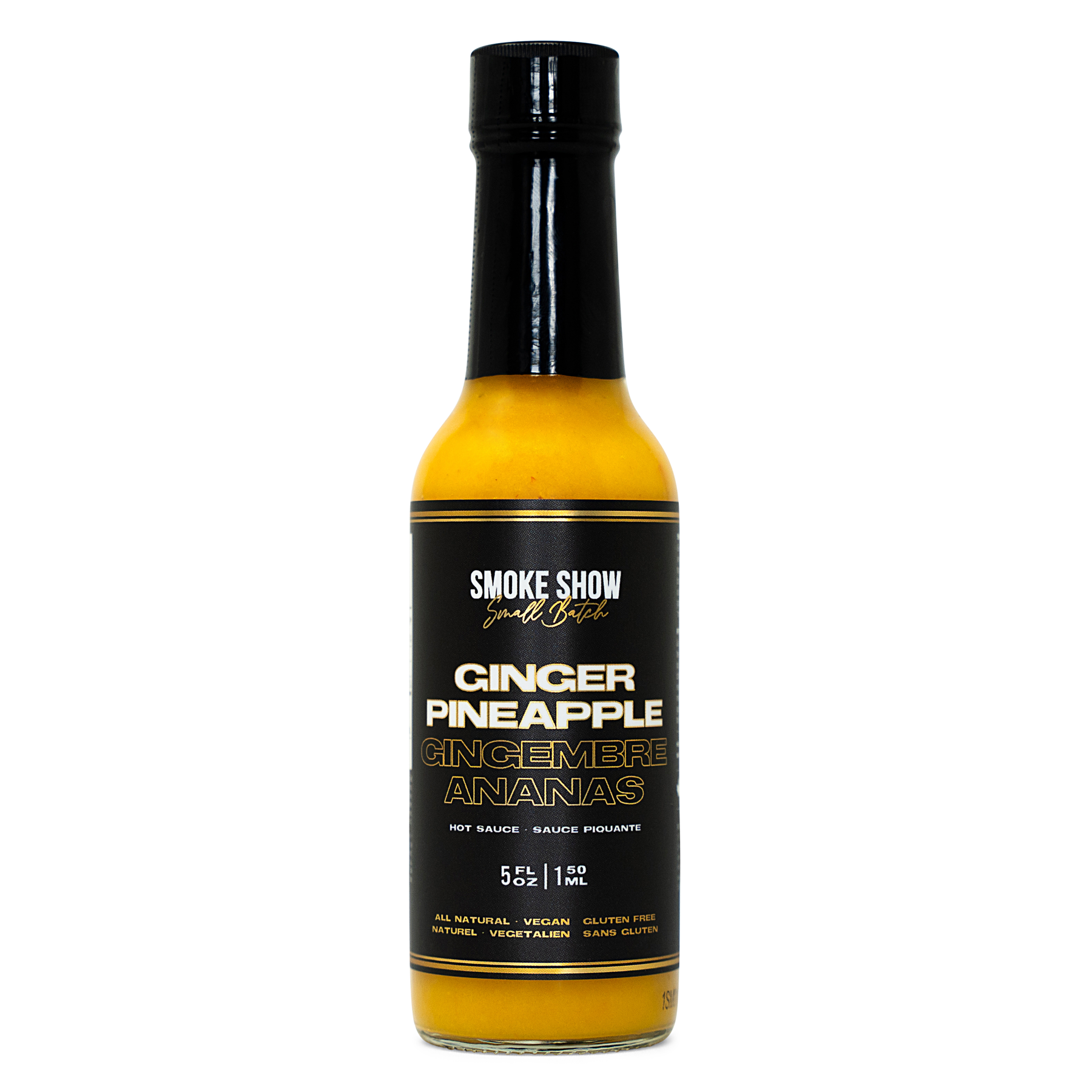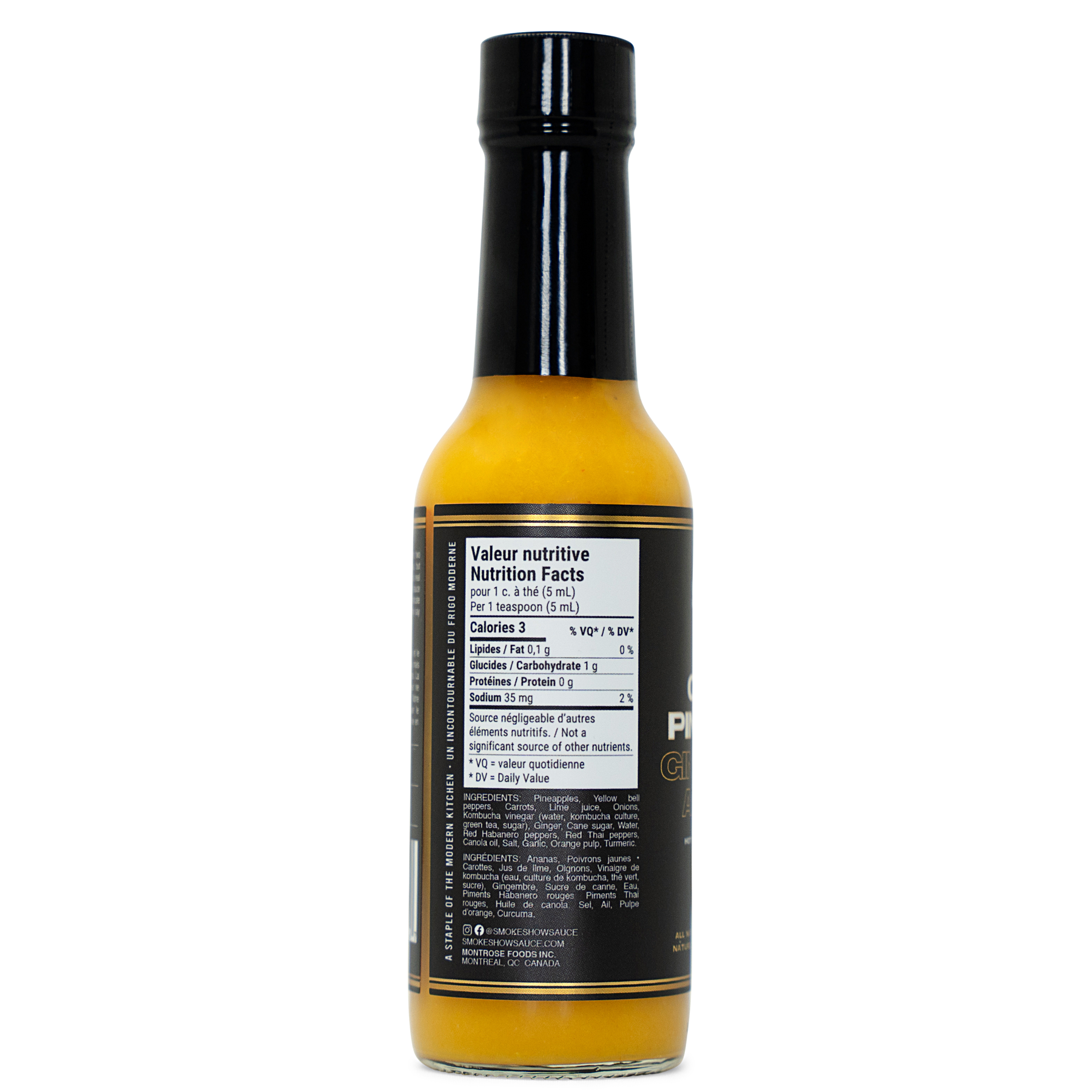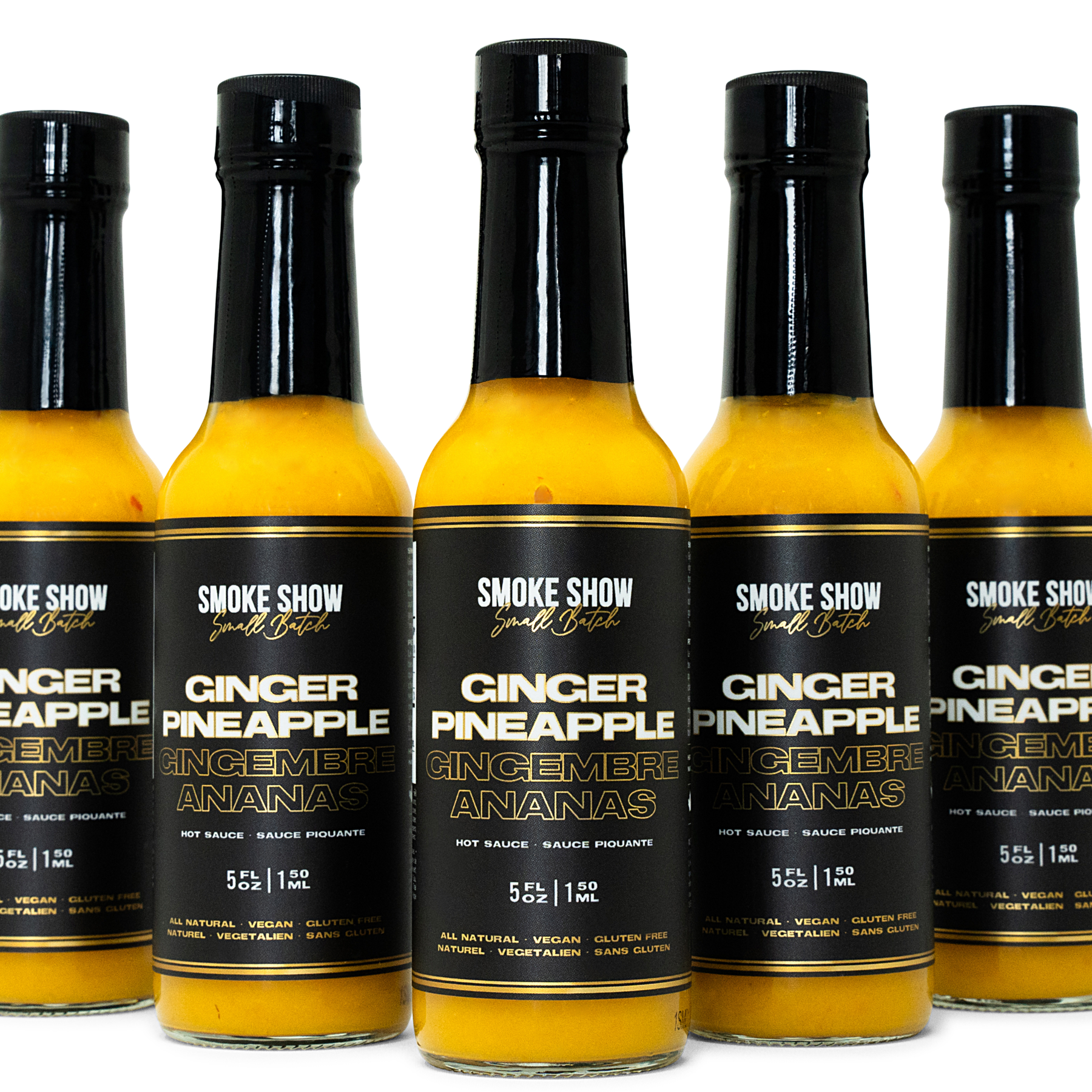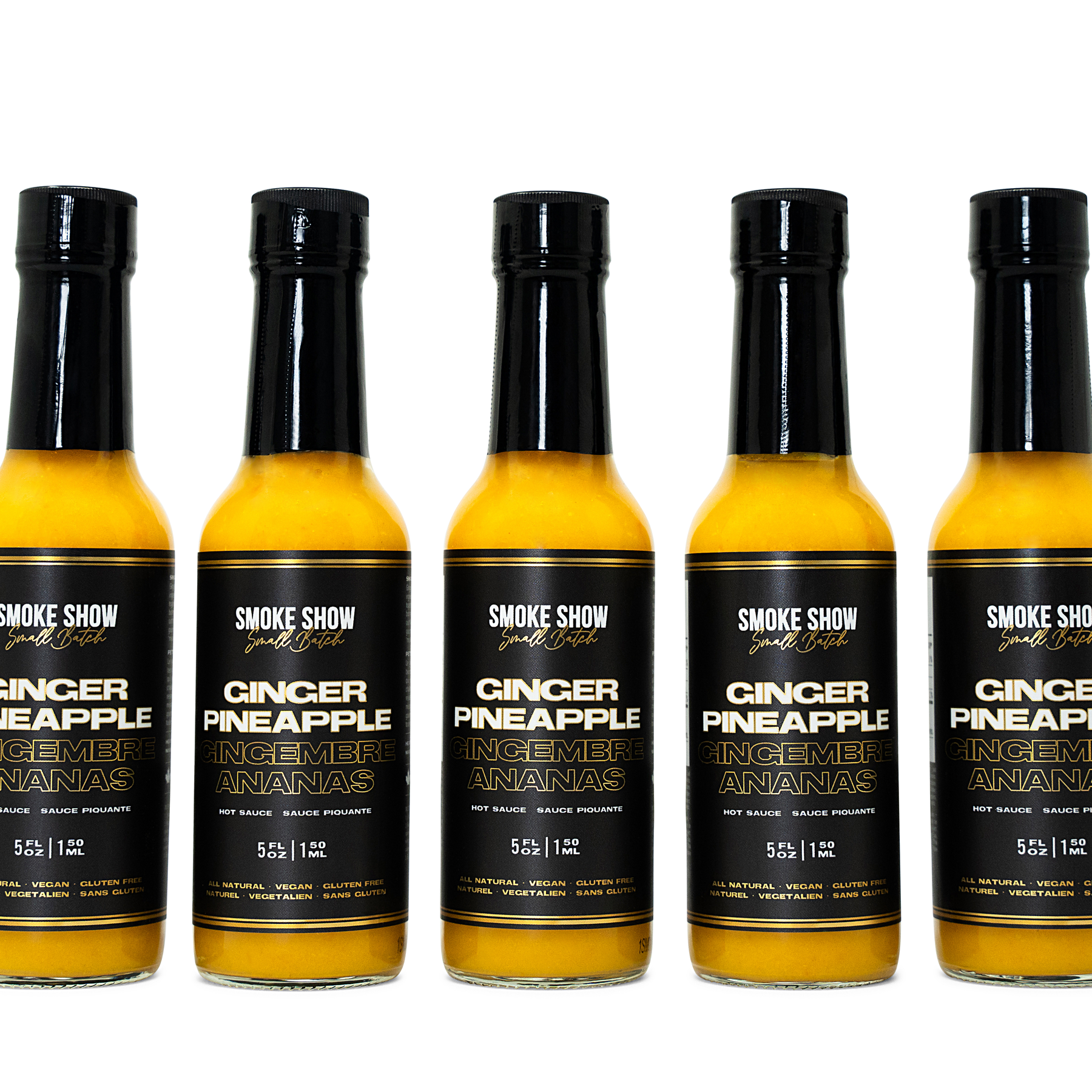 Smoke Show Ginger Pineapple Hot Sauce
All Natural, Vegan and Gluten Free
A unique and delicious combination of juicy pineapple and zesty ginger, along with red habaneros and a dash of kombucha vinegar, ensures a sweet and spicy flavour profile unlike any other sauce out there. Pair it with eggs, tacos, and even general tao chicken.
Pineapples, yellow bell peppers, carrots, lime juice, onions, kombucha vinegar (water, kombucha culture, green tea, sugar), ginger, cane sugar, water, red habanero peppers, red Thai peppers, canola oil, salt, garlic, orange pulp, turmeric.
FAQs
All Smoke Show sauces are shelf stable, but do but require refrigeration after opening.
All Smoke Show sauces have a one year shelf life after opening. All Smoke Show spices and rubs have a two year shelf life after opening.
Yes! All Smoke Show bottles and packaging is fully recyclable.
Absolutely! We'd love to help you put together a special gift for your collegues, family, and anyone else. Email us at info@montrosefoods.com for more information.
Can't say… haven't received it yet.
My order was sent to the wrong address and sat out all day in thirty degree heat so I was advised by the company not to eat it. A replacement is supposed to be coming to me.