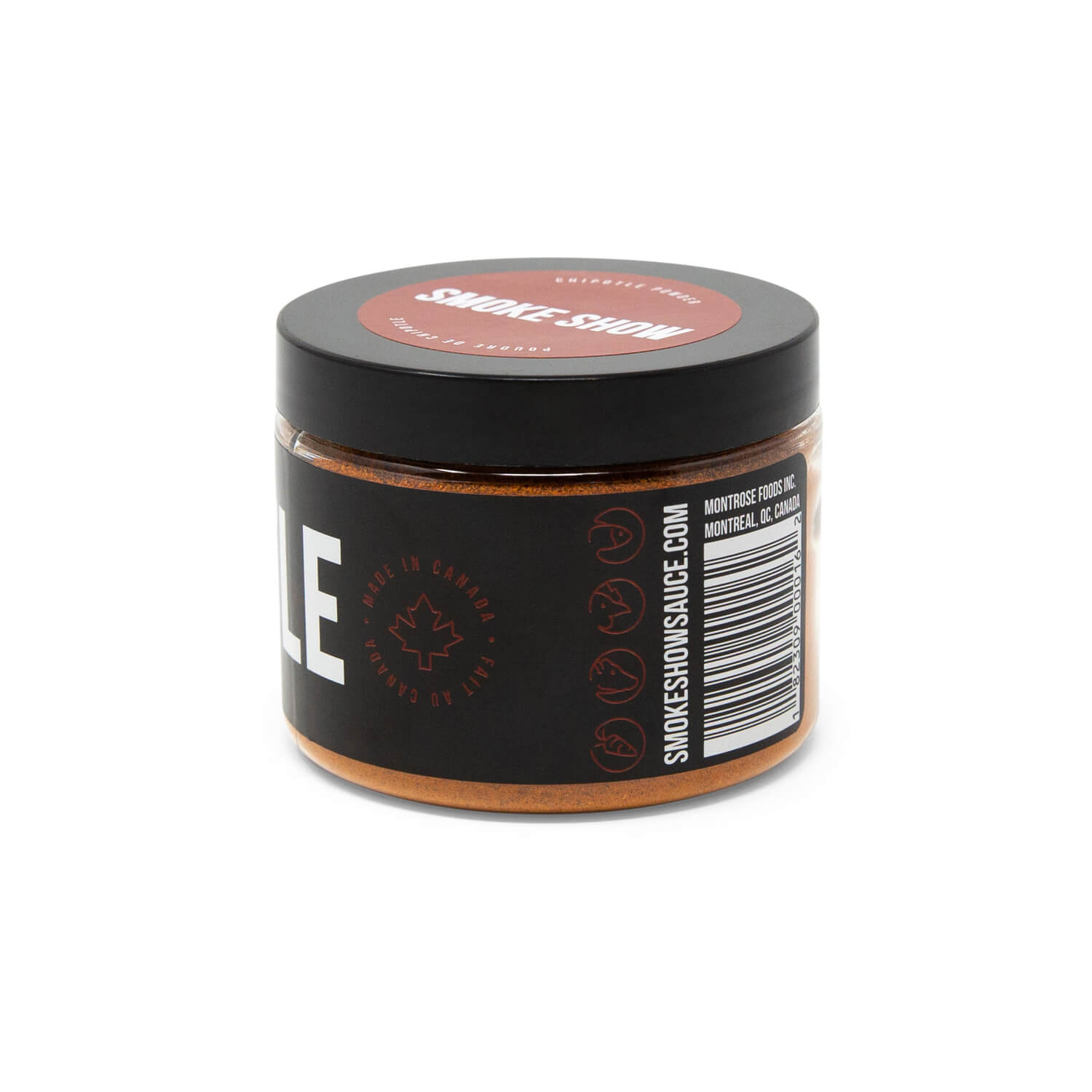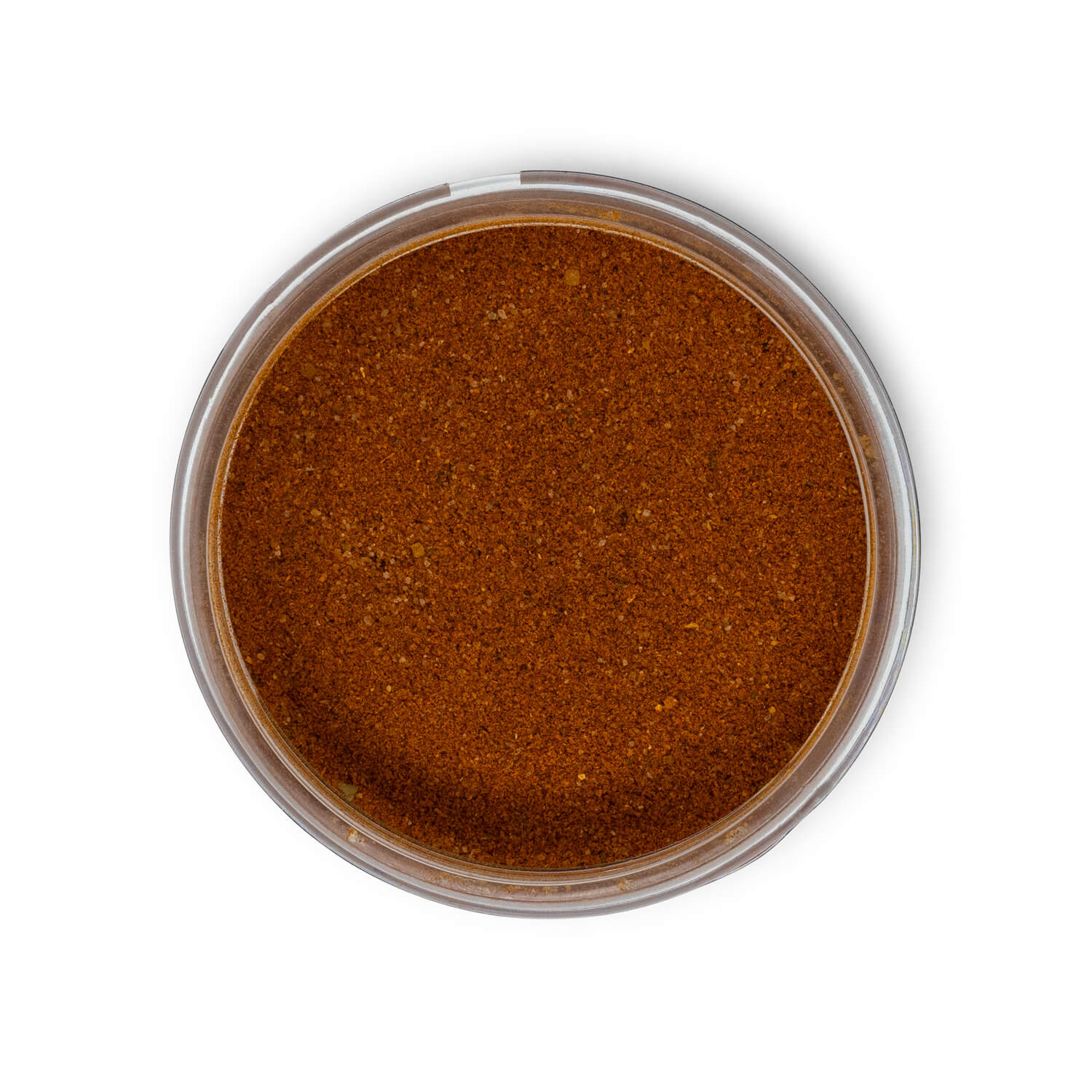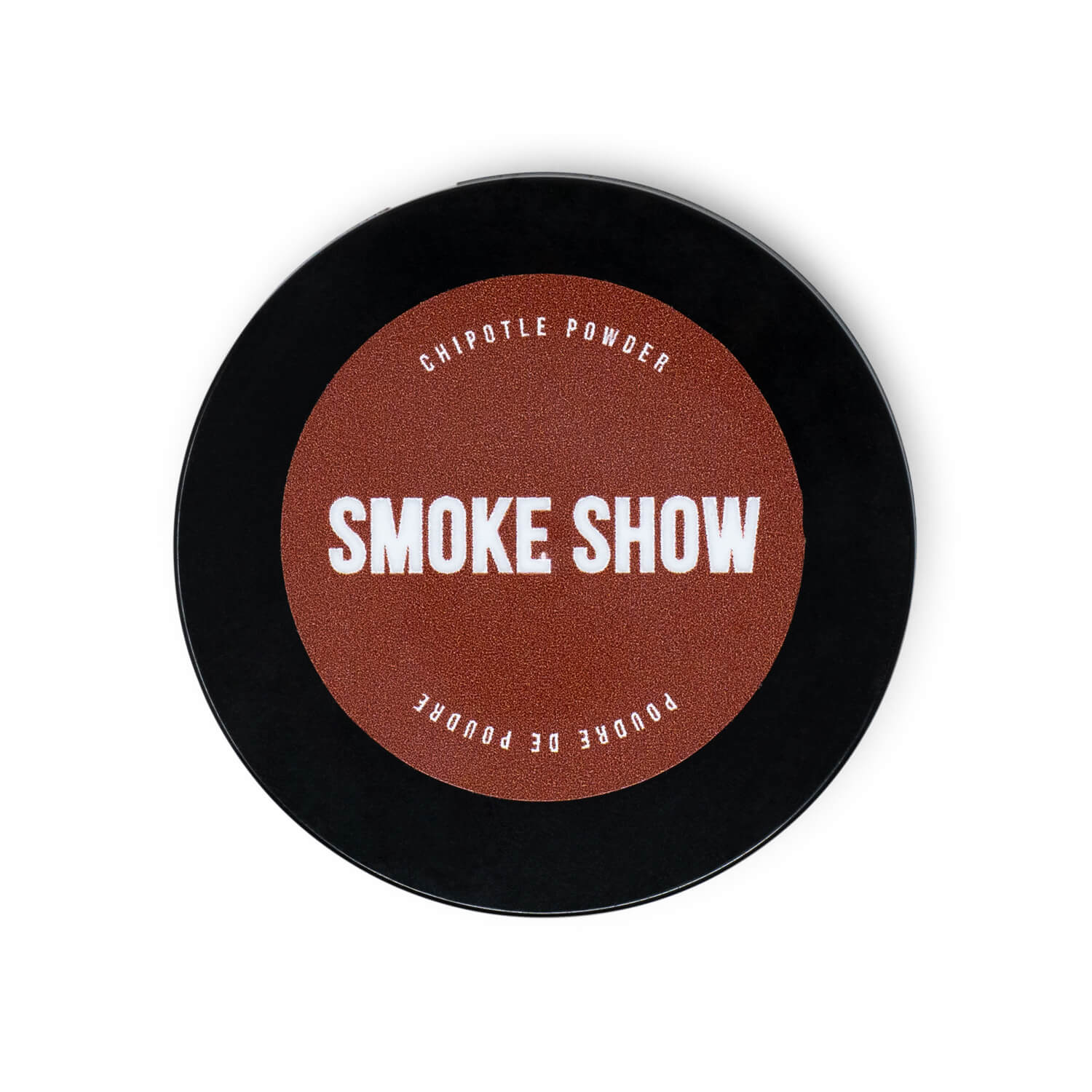 Smoke Show Chipotle
All Natural, Vegan & Gluten-Free
This smoky chipotle seasoning is a blend of spices inspired by Mexican cuisine and brings the heat to your cooking. The hot, smoky and naturally sweet flavours are great to use on a slow-roast chicken, to mix with mayonnaise or to make homemade bbq chips!
Check out some quick and easy recipe ideas on our recipes page. 
Sea salt, chipotle pepper, smoked paprika, garlic, tomato.
FAQs
All Smoke Show sauces are shelf stable, but do but require refrigeration after opening.
All Smoke Show sauces have a one year shelf life after opening. All Smoke Show spices and rubs have a two year shelf life after opening.
Yes! All Smoke Show bottles and packaging is fully recyclable.
Absolutely! We'd love to help you put together a special gift for your collegues, family, and anyone else. Email us at info@montrosefoods.com for more information.
Amazing Flavour
This is the perfect seasoning for just about anything. So far we've had it on fish and chicken and it adds just the right amount of heat and the smoke flavour really comes out!
So far the best we've tried
Excellent smoke flavour and just the right amount of heat to bring out all the flavours.