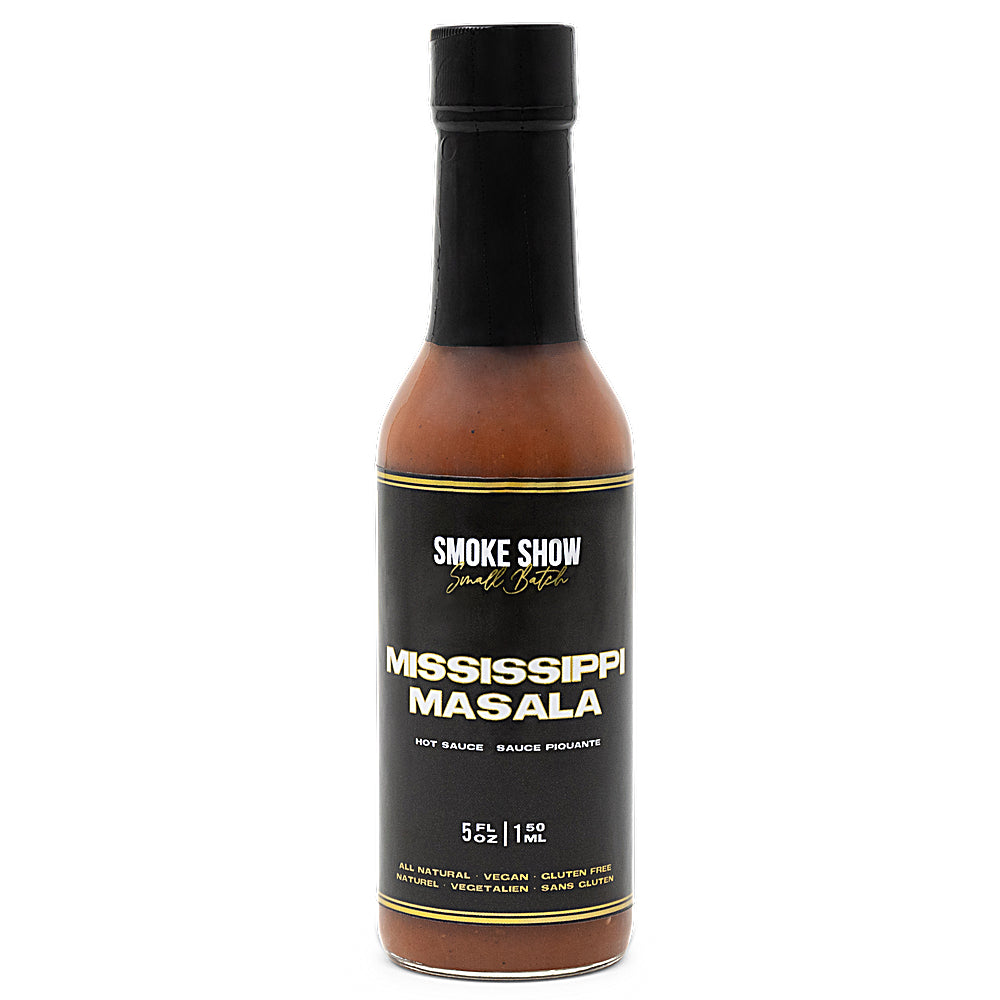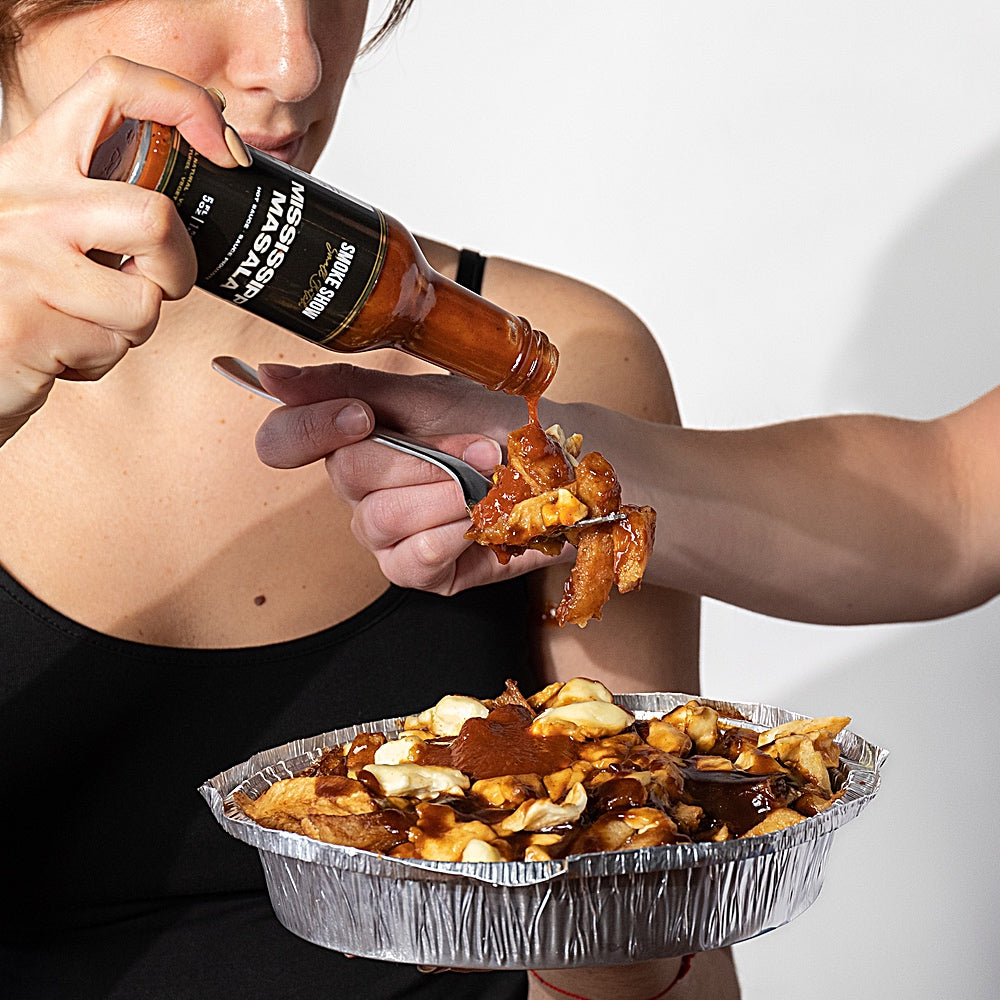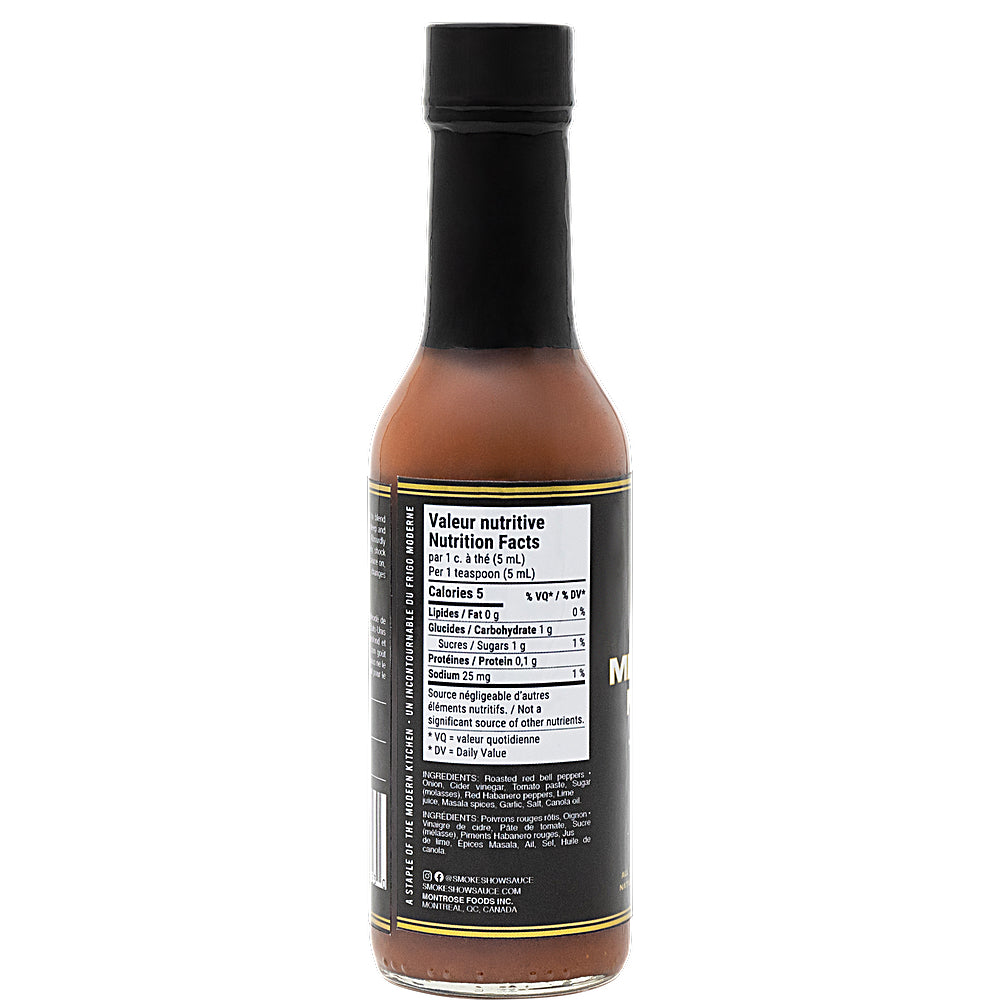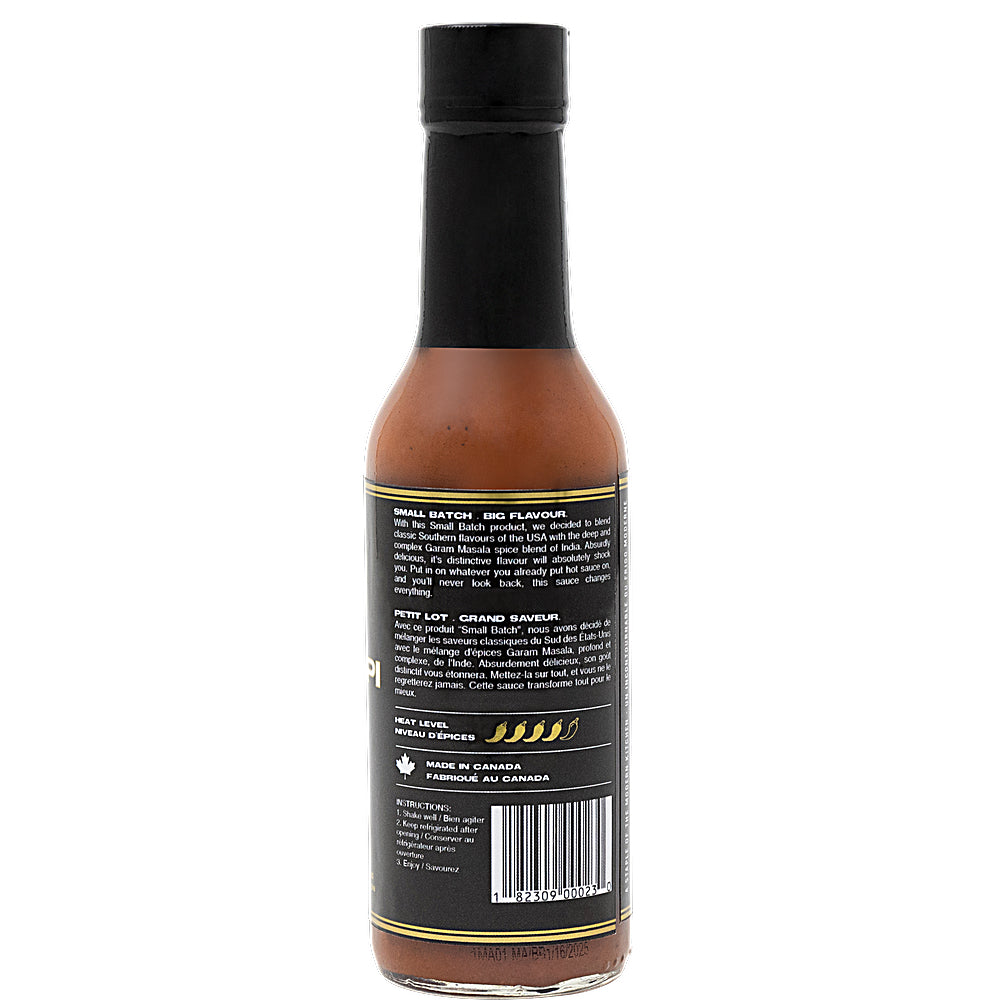 Smoke Show Mississippi Masala Hot Sauce
All Natural, Vegan and Gluten Free
Smoke Show Mississippi Masala Hot Sauce is an intense and flavorful hot sauce crafted with all-natural, vegan and gluten-free ingredients. Its carefully-blended spices create a fiery combo of masala and habanero heat, delivering an out-of-this-world flavour experience, unlike any other. Sweetened with a hint of molasses for a little Southern tang.
TRY IT ON: eggs, chicken, pizza, tacos, and anything else you can think of. 
Roasted red bell peppers • Onion • Cider vinegar • Tomato paste • Sugar (molasses) • Red Habanerro peppers • Lime juice • Masala spices • Garlic • Salt • Canola oil.
FAQs
All Smoke Show sauces are shelf stable, but do but require refrigeration after opening.
All Smoke Show sauces have a one year shelf life after opening. All Smoke Show spices and rubs have a two year shelf life after opening.
Yes! All Smoke Show bottles and packaging is fully recyclable.
Absolutely! We'd love to help you put together a special gift for your collegues, family, and anyone else. Email us at info@montrosefoods.com for more information.
Hit and Miss
While I have no doubt your sauce tastes amazing (I plan on opening it very soon), I was left with a rather bitter taste from your customer service. I reached out multiple times in multiple ways to get info on my order and got nothing but crickets for almost a week. It's a simple as responding to an email. If you didn't have any information for me, you could have also sent that along to me. Just poor communication.
sweet+spicy!
Really enjoying this product, especially on chicken wings and fish!
Unique
Very tasty hot sauce with unique flavour profile.
Hot but disappointing taste
While the sauce is as hot as expected it lacks enough flavour for my tastes.