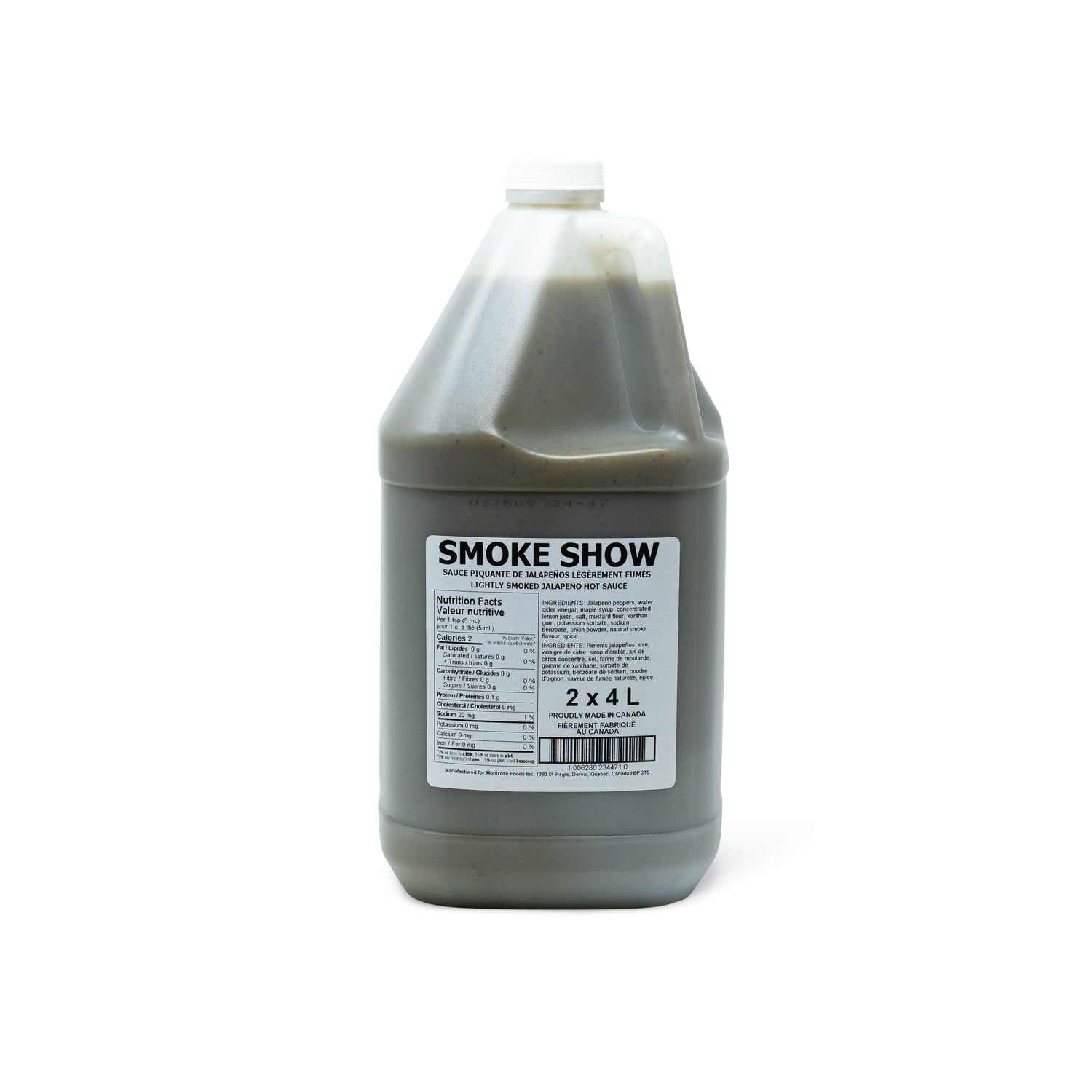 Smoke Show Hot Sauce 4L Bulk
The equivalent of 16 bottles of our hot sauce ($6.25/250ml). Get 4 litres of our delicious original charred and smoked jalapeno hot sauce. Ideal for Smoke Show addicts, restaurants and catering companies! Good for 1 year after opening. Ships for free!
FAQs
All Smoke Show sauces are shelf stable, but do but require refrigeration after opening.
All Smoke Show sauces have a one year shelf life after opening. All Smoke Show spices and rubs have a two year shelf life after opening.
Yes! All Smoke Show bottles and packaging is fully recyclable.
Absolutely! We'd love to help you put together a special gift for your collegues, family, and anyone else. Email us at info@montrosefoods.com for more information.
The best
I use the smoke show as a salad dressing. I actually eat so much of it, that for an household of 3, I order a 4 liters bulk pack of the sauce every couple of months.